Top 10 Pcb Manufacturers In China
The PCB industry in China boasts a substantial market scale, with a market capacity exceeding 10 trillion yuan, and in recent years, it has shown an upward trend in compound annual growth rate. This indicates that the Chinese PCB industry is undergoing rapid development and expansion.
As a major player in electronic product manufacturing, China possesses a vast domestic market and relatively low production costs, which have attracted a significant influx of foreign investments and local PCB enterprises. This developmental advantage has propelled explosive growth in the Chinese PCB sector, elevating its significance in the global PCB market.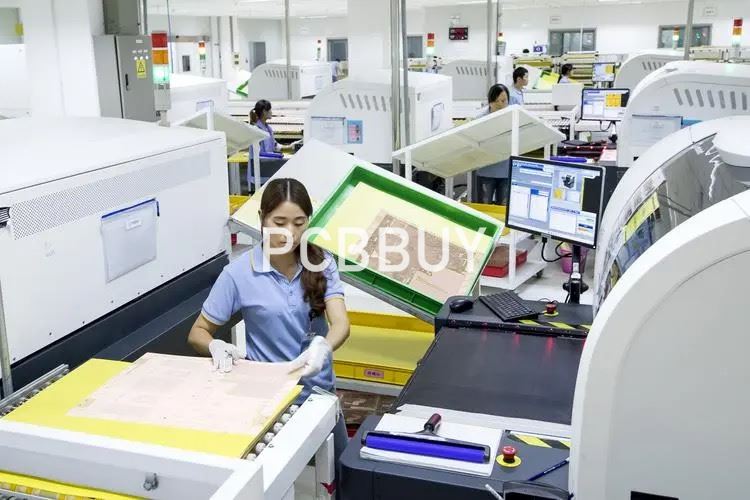 PCBs are crucial interconnecting components used in assembling various electronic parts within electronic devices. They play a pivotal role in the majority of electronic devices and products. With the continual introduction of new-generation electronic products, the market size of the printed circuit board industry is poised to continue expanding. As technology advances and innovations continue, the PCB industry will encounter more opportunities and challenges.
In the future, the Chinese PCB industry will maintain its trajectory of rapid growth and assume an even more significant role in the global market. This will bring forth more business opportunities and growth prospects for Chinese PCB enterprises while also fostering the continuous prosperity of the global electronics industry.
If you want to order PCB product, please check and custom your order online.
about china pcb development
Rapid Growth in Mainland China's PCB Output
Over the past two decades, the development trend of China's PCB industry has closely followed that of the global PCB industry. As part of the global shift of the PCB industry to Asia, China's mainland has attracted numerous investments from PCB enterprises due to its vast domestic market demand, relatively low labor costs, industrial policy support, and mature processing technology.
On one hand, a significant number of foreign-funded enterprises have relocated or added production capacity in China's mainland. On the other hand, domestic-funded enterprises have accelerated capacity expansion. China's mainland has now become the world's largest PCB industry base, accounting for over 50% of the global market share.
The sustained and healthy development of China's PCB industry has significant implications for the global PCB industry and the broader global electronic information industry.
According to Prismark data, the annual average compound growth rate of China's mainland PCB output reached 5.60% during the years 2010 to 2019, significantly surpassing the global average growth rate. It is projected that from 2019 to 2024, the annual average compound growth rate of China's mainland PCB output will be around 4.88%, continuing to maintain a growth rate higher than the global average.
Regional Structure Characteristics of Mainland China's PCB Industry
China has established PCB industry clusters with the Pearl River Delta and Yangtze River Delta regions as the core areas. According to statistics from the China Printed Circuit Association (CPCA) in 2019, the PCB industry was distributed across 22 provinces and directly-administered municipalities in the country, with a total of 2,372 enterprises. Among them, Guangdong Province had 1,437 PCB enterprises, accounting for 60.58%; Jiangsu Province had 341 PCB enterprises, accounting for 14.38%; Zhejiang Province had 108 PCB enterprises, accounting for 4.55%. The combined number of PCB enterprises in Guangdong, Jiangsu, Zhejiang, Shanghai, Fujian, and other coastal areas accounted for over 84% of the total number of PCB production enterprises in the country.
In recent years, as labor costs have risen and environmental requirements have become more stringent in coastal regions, some PCB enterprises have started to shift production capacity to provinces and cities in the central and western regions with better industrial conditions, such as Jiangxi, Hubei, Hunan, and Sichuan. In the future, it is possible that a collaborative development pattern may emerge among multiple regions, including the Pearl River Delta, Yangtze River Delta, Bohai Rim, and the central and western regions.
Development Status of PCB Industry Application Areas
Communications
Communications constitute the primary downstream application area for PCB, encompassing both communication equipment and communication terminals. Communication equipment includes communication base stations, transmission equipment, routers, switches, fiber-to-the-home equipment, etc. Communication terminals mainly refer to smartphones. The PCB demand for communication equipment primarily involves multilayer boards and high-frequency high-speed boards, while communication terminals demand HDI boards, flexible boards, and packaging substrates.
Currently, 5G has become the focal point of the communication industry's future development. With significant attention from the government and the issuance of supportive policies, China is rapidly advancing its 5G infrastructure. The introduction of 5G technologies, such as millimeter waves, small cells, and Massive MIMO, has increased PCB requirements in terms of materials, thermal management, and transmission losses. As China leads in the global 5G network market, PCB needs will continue to surge.
Consumer Electronics
Consumer electronics, including household appliances, smart mobile terminals, and wearables, feature qualities like mass production, lightweight design, intelligence, and miniaturization. Products such as AI, IoT, and smart homes have triggered a new era of consumer electronics and development trends, further propelling PCB growth.
Computers
Computers include servers/storage and personal computers with peripherals as sub-categories. The proliferation of cloud computing and big data technologies has driven the expansion of internet data centers and the growth of servers and memory, significantly increasing PCB demand.
Automotive Electronics
The emergence of electric vehicles (EVs) and smart cars as future trends in the automotive industry has led to a surge in PCB demand in the automotive electronics sector. As vehicles transition towards lightweight, electronic, and intelligent directions, PCB needs are shifting towards flexible boards and HDI boards.
Industrial Control
Industrial control leverages electronics, mechanics, and software to achieve automated precision in manufacturing processes. Industrial automation, used in discrete control, process control, and gap control, is widely employed in manufacturing.
Medical Electronics
The medical electronics market is steadily growing due to innovations in mobile healthcare, smart healthcare, and remote healthcare. PCBs for medical electronics mainly comprise single/double-sided boards and multilayer boards.
Overall, the PCB industry is poised to witness substantial growth across various application areas due to technology advancements and evolving consumer needs.
famous pcb manufacturers in china
MOKO Technology:
Since its establishment in 2006, MOKO has been a reliable one-stop PCB solution provider for customers across more than 100 countries worldwide. Their services cover material procurement, engineering, PCB assembly, and testing, all conducted within ISO9001 and ISO13485 certified facilities, ensuring top-quality products. Whether for prototypes or batch orders, simple or complex multi-layer PCBs, MOKO delivers high-quality products with fast turnaround times. Their dependable supply chain enables them to source high-quality components and raw materials at competitive prices, ensuring the best PCB quality within project budgets.
All PCB:
Founded in 2015 in Hangzhou, ALLPCB offers component procurement, flexible PCBs, rigid-flex PCBs, aluminum PCBs, and SMD stencil services. With self-developed online systems and collaborative production facilities, ALLPCB swiftly provides high-quality electronic manufacturing services to customers across more than 160 countries. They cater to various fields including consumer electronics, communication equipment, industrial control (ISC), smart hardware, IoT applications, Industry 4.0 solutions, and more.
PCBWay:
With over a decade of experience in the PCB field, PCBWay consistently provides quality and excellent service to customers from various industries. Offering one-stop PCB services, they specialize in prototyping and small batch production, excelling in SMT, THT, Mixed Assembly, and other assembly technologies. PCBWay delivers in terms of quality, delivery time, and cost-effectiveness, positioning them as one of the best PCB suppliers in China.
HiTech Circuits:
Established in 1997, Hitech is a leading PCB provider in China. Their services include parts procurement, PCB production, PCB assembly, order tracking, and continuous quality monitoring. With a mature supply chain, professional engineering team, advanced manufacturing technology, and quality control practices, Hitech Circuits offers a one-stop service for quick-turn PCB prototype manufacturing, small and medium batch PCBs, FPC manufacturing, and PCB assembly. Their aim is to provide customers with high-quality, cost-effective, and rapid turnaround solutions.
JLC PCB:
Founded in 2006, JLCPCB has evolved into a prominent PCB supplier in China. Their substantial investments in top-quality base materials and advanced equipment on fully automated production lines ensure they provide high-reliability, cost-effective PCBs with short turnaround times. The high-precision circuit boards they manufacture find applications in industries like industrial, military, aerospace, and medical. Additionally, they offer an online ordering system for a more streamlined customer experience.
PCBCart:
PCBCart specializes in comprehensive and high-quality PCB manufacturing, assembly, and component procurement services. Their business covers everything from PCB prototyping to full production and turnkey assembly, aiming to reduce time to market and improve ROI for customers. PCBCart caters to different needs by offering various types of PCBs and PCBAs, including flexible PCBs, flexible rigid PCBs, HDI PCBs, aluminum PCBs, high-frequency PCBs, LED PCBs, heavy copper PCBs, and more. They've provided quality PCB services to over 10,000 customers in 80 countries worldwide.
China PCB One:
Founded in 2008, ChinaPCBOne is dedicated to providing one-stop electronic manufacturing services for prototypes and small to medium batch production. Their services encompass PCB design, fast-forwarding services, component procurement, PCB assembly, testing, finished product assembly, and final shipment. With UL, ISO9001, and IATF 16949 certifications, China PCB One delivers high-quality products that adhere to RoHS compliance standards.
PCBGOGO:
Since 2015, PCBGOGO has focused on quick-turn PCB prototypes and turnkey PCB assembly services. Operating from three factories covering over 17,000 square meters, they uphold strict quality standards in manufacturing and assembly. All their products comply with ISO 9001:2015 quality management systems and UL certification. PCBGOGO has provided over $50 million worth of electronic components and prototyping services to more than 100,000 customers worldwide.
HuanYu Future Technologies:
HuanYu Future Technologies is a prominent PCB supplier founded in 1999, located in Guangzhou. Covering an area of 30,000 square meters, they offer a wide range of services, including 2-14 layer PCB prototypes, HDI PCBs, multilayer PCBs, thick copper PCBs, high-frequency PCBs, LED aluminum PCBs, and metalcore MCPCBs. Serving various markets like automotive, medical, aerospace, and electronics, HuanYu Future Technologies has established a strong presence in the industry.
Agile Circuit:
Agile Circuit Co., Ltd specializes in custom solutions for various circuit boards, providing high-quality, efficient solutions at competitive prices. Established in 2003, they have transformed into a one-stop PCB turnkey solution provider, offering advanced circuits, PCB drilling, mass production, assembly, and parts procurement. With a robust research team boasting over 930 professionals and more than 240 valid authorized patents, Agile Circuit delivers comprehensive solutions to different industries.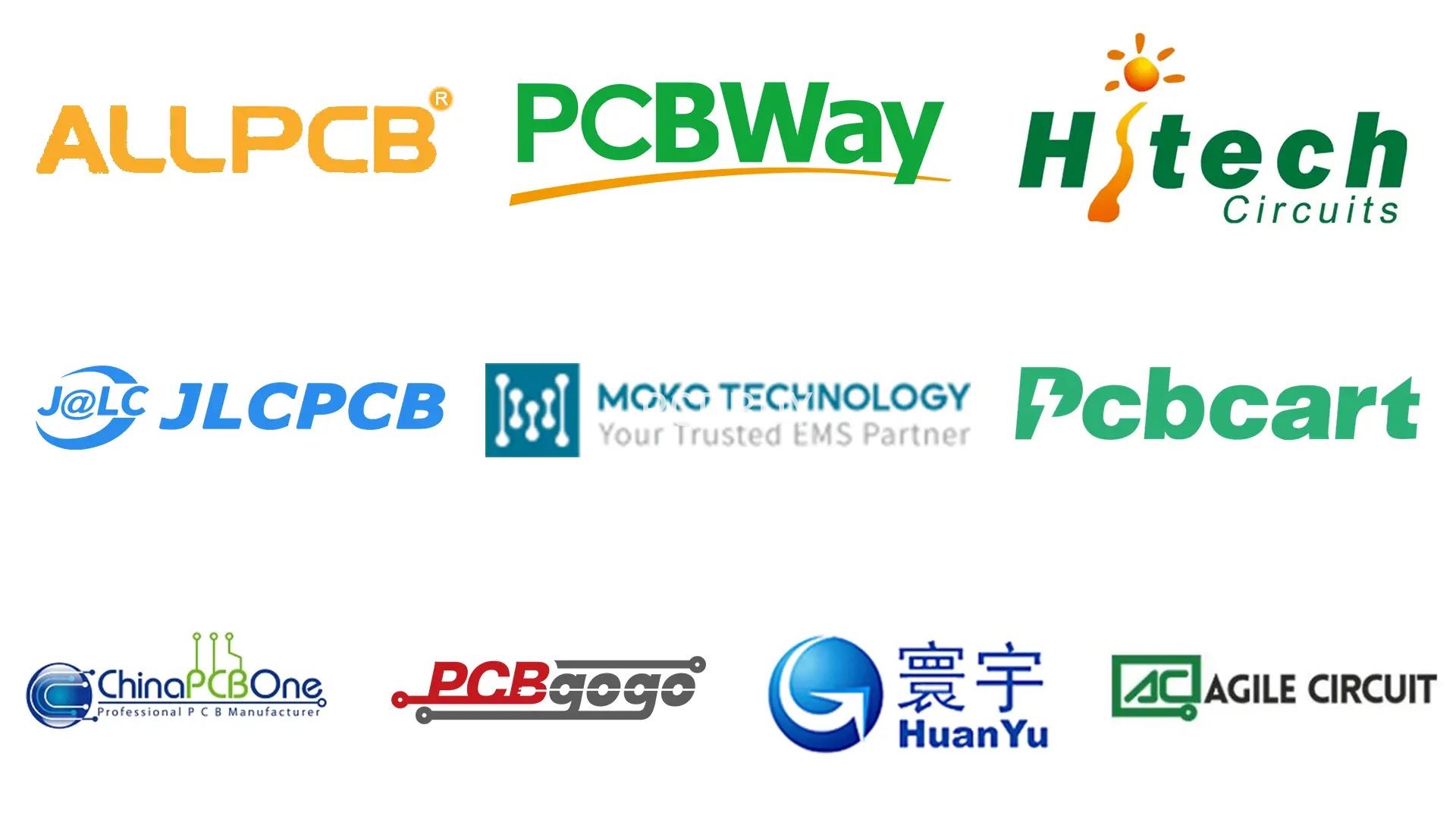 recommended pcb manufacturers in china
PCBBUY
Hangzhou Lieban Technology Co., Ltd. is backed by Shenzhen Liecore Technology Co., Ltd. (Liecore is a leading B2B electronic components trading platform in China, having received multiple rounds of financing from investors like IDG Capital, Lightspeed, Hua Nuo, JD.com's strategic investment arm, and Haitong Securities). The company is headquartered in the beautiful city of Hangzhou, Zhejiang Province, China. Their self-operated factory is located in the core region of the Pearl River Delta - Zhuhai, Guangdong Province, covering an area of tens of thousands of square meters. Focused on the development of the electronics industry, Lieban's mission is to "Make Electronic Manufacturing More Efficient," aiming to become a globally trusted enterprise in electronic intelligent manufacturing. They provide one-stop services including PCB, PCBA, component BOM, and more.
Lieban is an intelligent manufacturing enterprise that integrates Internet+ and Industry 4.0 concepts. They specialize in assisting global users in solving challenges such as precision, high complexity, specialty, slow delivery of high multilayer orders, and difficult procurement. Leveraging new technologies such as big data, cloud computing, and the Internet of Things, combined with their independently developed intelligent systems for quotation, order approval, panel layout, and production scheduling, Lieban has realized a new model of "Smart Factory, Flexible Manufacturing." Through data-driven management, they significantly enhance production efficiency, achieving order-to-delivery completion within 24 hours. This aids users in shortening their research and development cycle. Additionally, the company possesses comprehensive manufacturing capabilities, spanning from samples to small and large batch production. As a pioneer and practitioner of Industry 4.0, Lieban is actively advancing its digitization and intelligent iteration, striving to become a "new lighthouse" for the digital manufacturing sector of the electronics industry.
Currently, Lieban boasts a core equipment count of over 180 units, with a team of over 70 engineers specializing in multilayer circuit boards. The first-phase annual production capacity reaches 300,000 square meters. Since its establishment, the company has obtained certifications including ISO9001, IATF16949, ROHS, REACH, and UL.
Their products find wide application in various industries such as medical equipment, automotive electronics, industrial power supplies, high-end consumer electronics, artificial intelligence, computers, communication engineering, industrial control, security monitoring, instrumentation, military aerospace, LED displays, and more. Their products are exported to over 200 countries worldwide, with a presence in Southeast Asia, Europe, and the Americas.
PCB Instant Quote
Dimensions
Quantity
Quote Now